Hello Forum Folks!!!
Well since we all are playing a Super Hero game here, I am sure you all have a dream Superhero with its own unique super powers and looks..Well here is a chance to show it here..
Here you all can post about your dream Super Hero, how he/she looks like,what clothes he wears,what are his weapons,what is his background,his speciality and of course his super powers..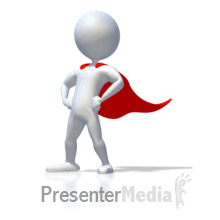 And if you people want to be a little different you can post about your dream Villain too..
And for better effect you can throw in some pictures too..
So let your imagination run wild and let new heroes be born to save the world(and new villains too to foil their efforts.After all whats a hero without a villain
)!!
So lets see your imagination Forum Folks..And have some really unique heroes among us..
Good luck!!!
:lol: